Hermione Voyage – Explore France
– After the grand refit (2021 – 2022) –
The French Ministry of the Sea has lent its support to this iconic maritime project. Annick Girardin, French Minister for the Sea, declares: "The Hermione has left a sense of excitement and inclusion in her wake, which is a great source of inspiration for seafarers everywhere! Promoting France overseas, fostering exchanges and multiculturalism, and showcasing our know-how are all good reasons to wish this frigate a fair wind on her next expedition."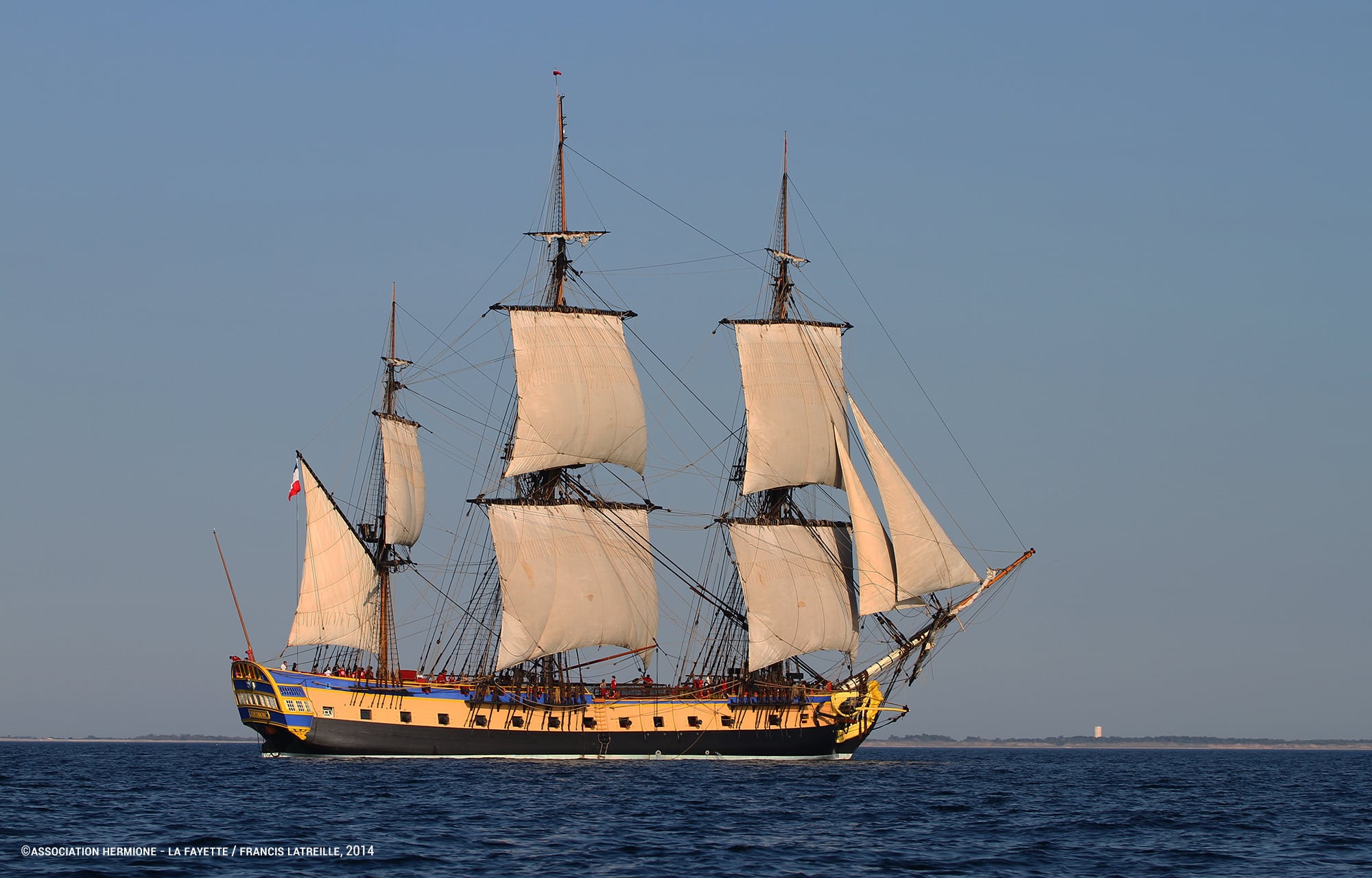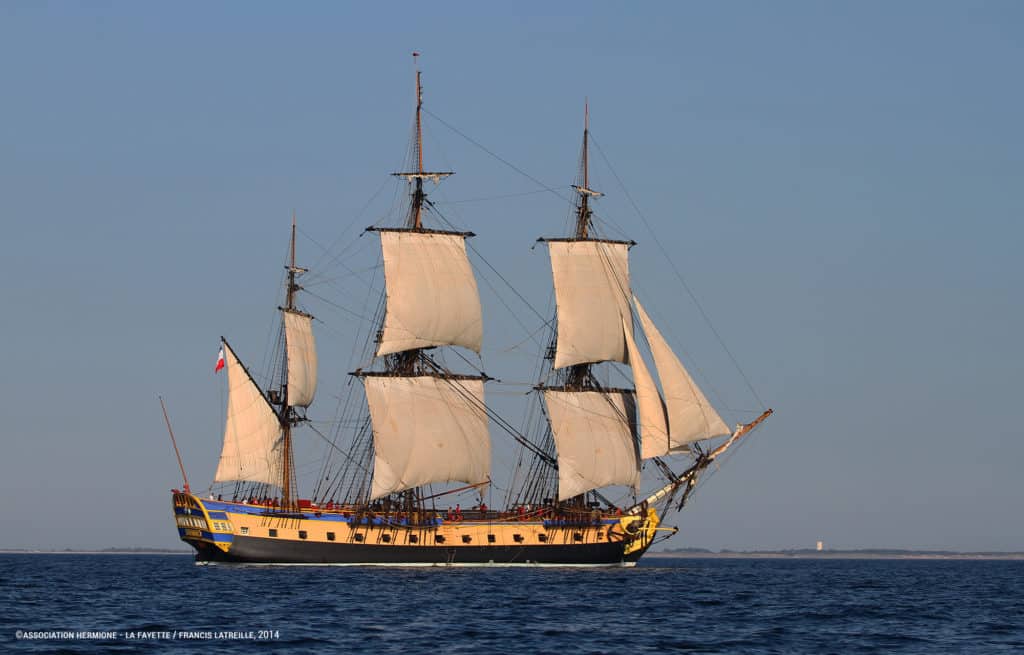 This initiative also received the support of Jean-Baptiste Lemoyne, Secretary of State in charge of tourism, French people living abroad and the Francophonie: "This voyage by the Hermione is a wonderful opportunity to showcase France as a destination on buoyant markets while showcasing French excellence. This trip represents a major diplomatic and economic challenge for our country as well as boosting tourism to France."
The Nouvelle-Aquitaine Regional Tourism Committee, a long-standing partner of the Hermione – La Fayette Association, also wished to join this initiative.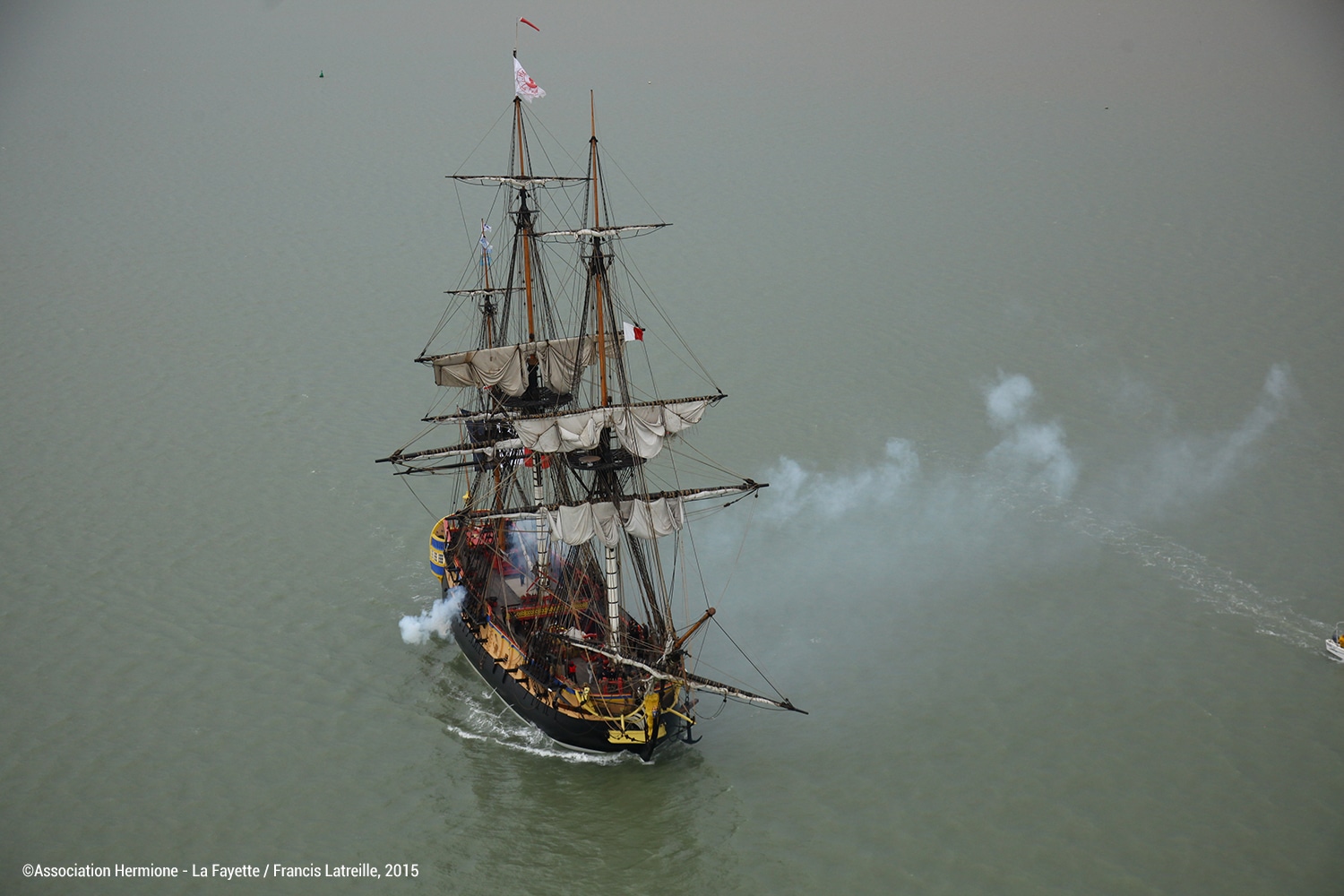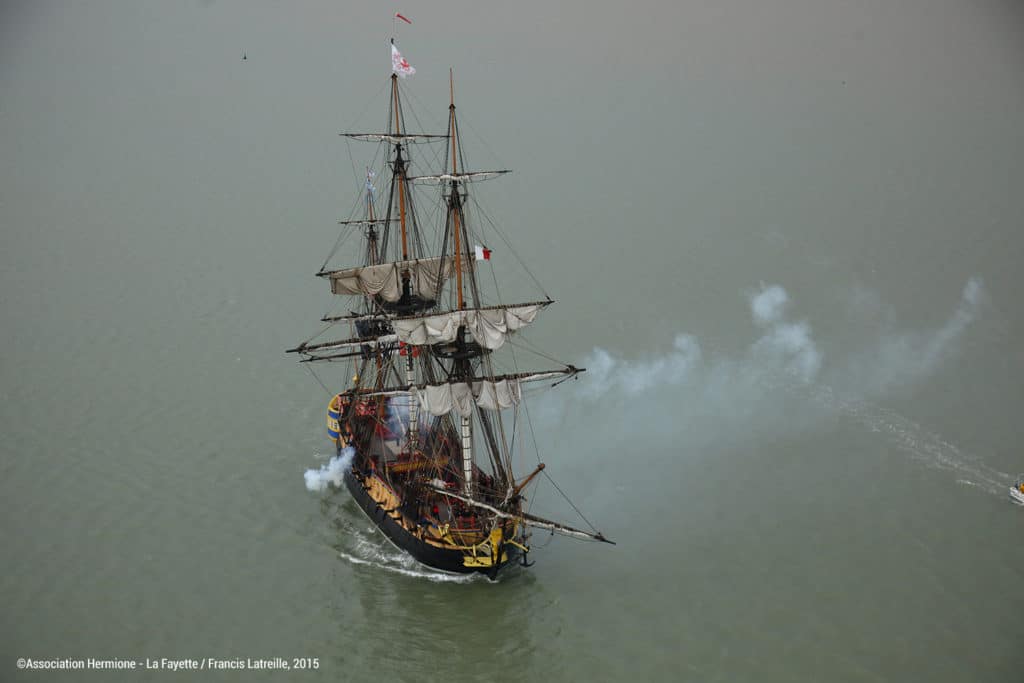 "It is an honour for us to serve French interests and to make the Hermione an ambassador ship, in just the same way as she served France when she took the Marquis de La Fayette to America in 1780. The Hermione will visit four Northern European countries with four stopovers which will represent four opportunities to showcase French know-how in the cities of London, Antwerp, Amsterdam and Hamburg."

Olivier Pagezy, President of the Hermione–La Fayette Association
TO MAKE THIS VOYAGE BECOME A REALITY…
THE HERMIONE NEEDS YOU!